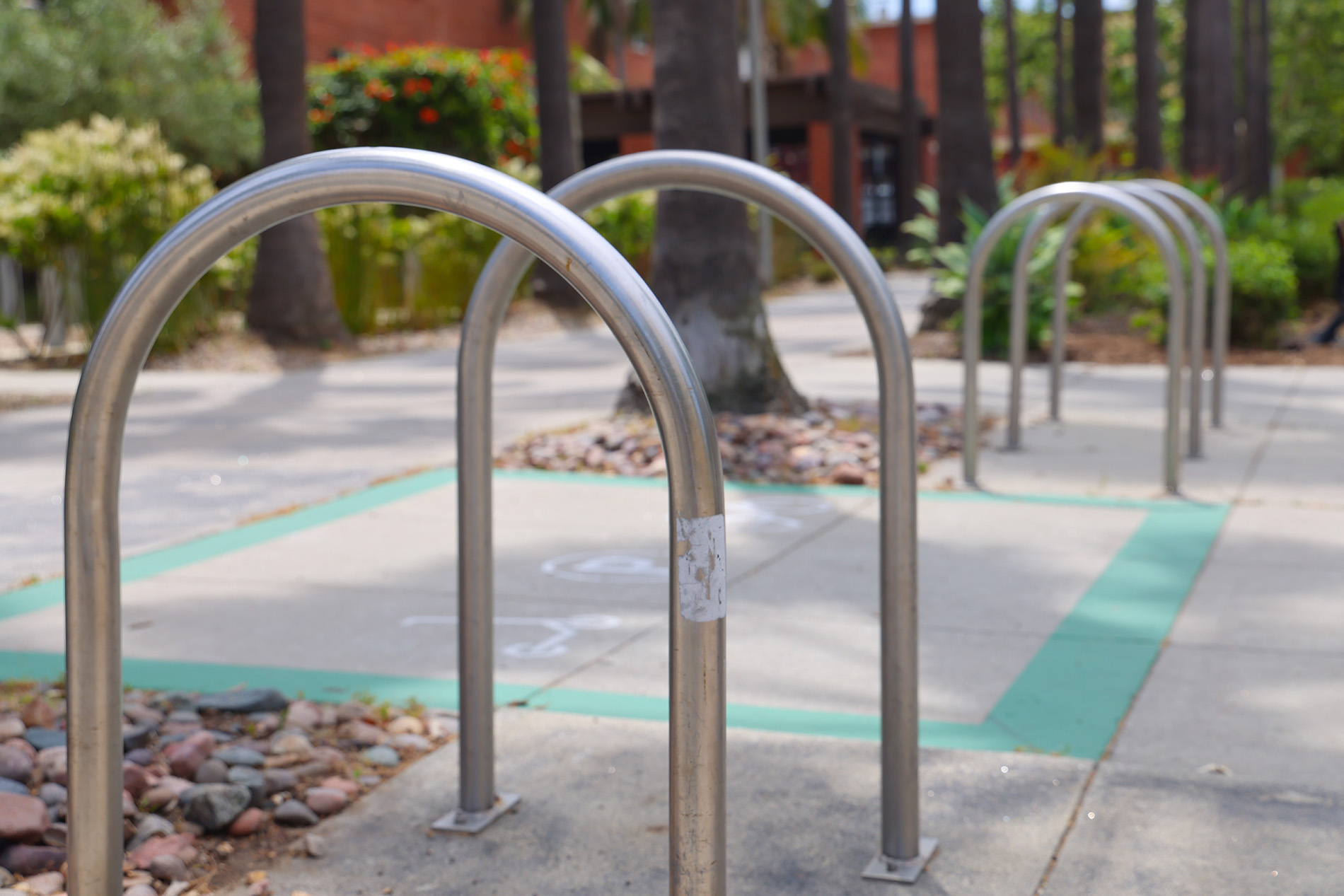 Free bike registration is available to all SDSU students through a collaboration between SDSU Parking and Transportation and SDSU University Police Department.
As a reminder, when riding on campus you are required to only ride on a designated path. Be courteous to others and aware of how your riding could impact the safety of others on campus. Even though you may be in control of your bike or skateboard you cannot assume the pedestrians near you are aware of your presence.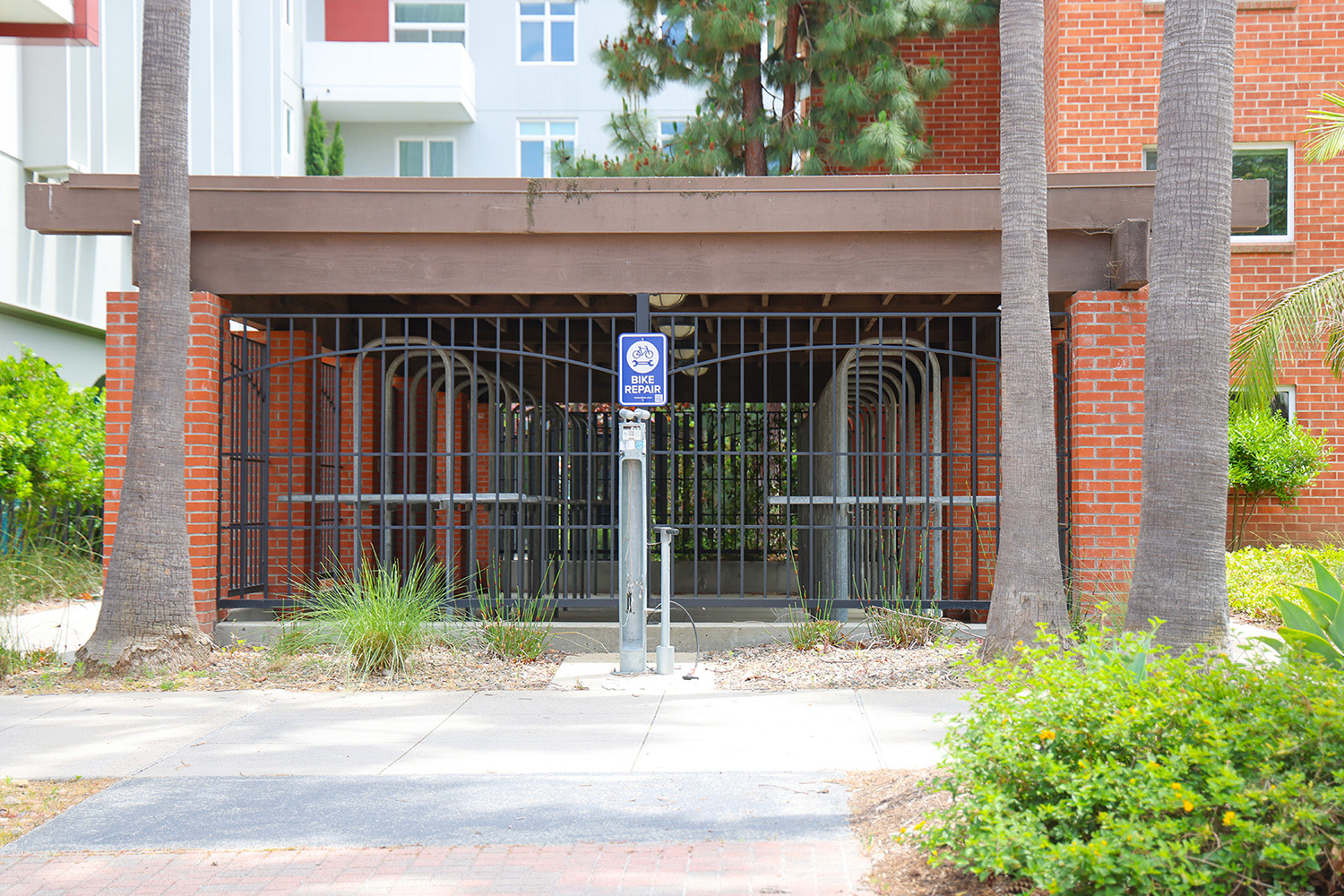 Bicycle repair stations can be found throughout campus for student and campus community use. Bike repair stations include a bike rack, tire pump, and tools for a quick repair.
Stations are located outside of the following housing residences Cuiccalli, Chapultepec, and University Towers.